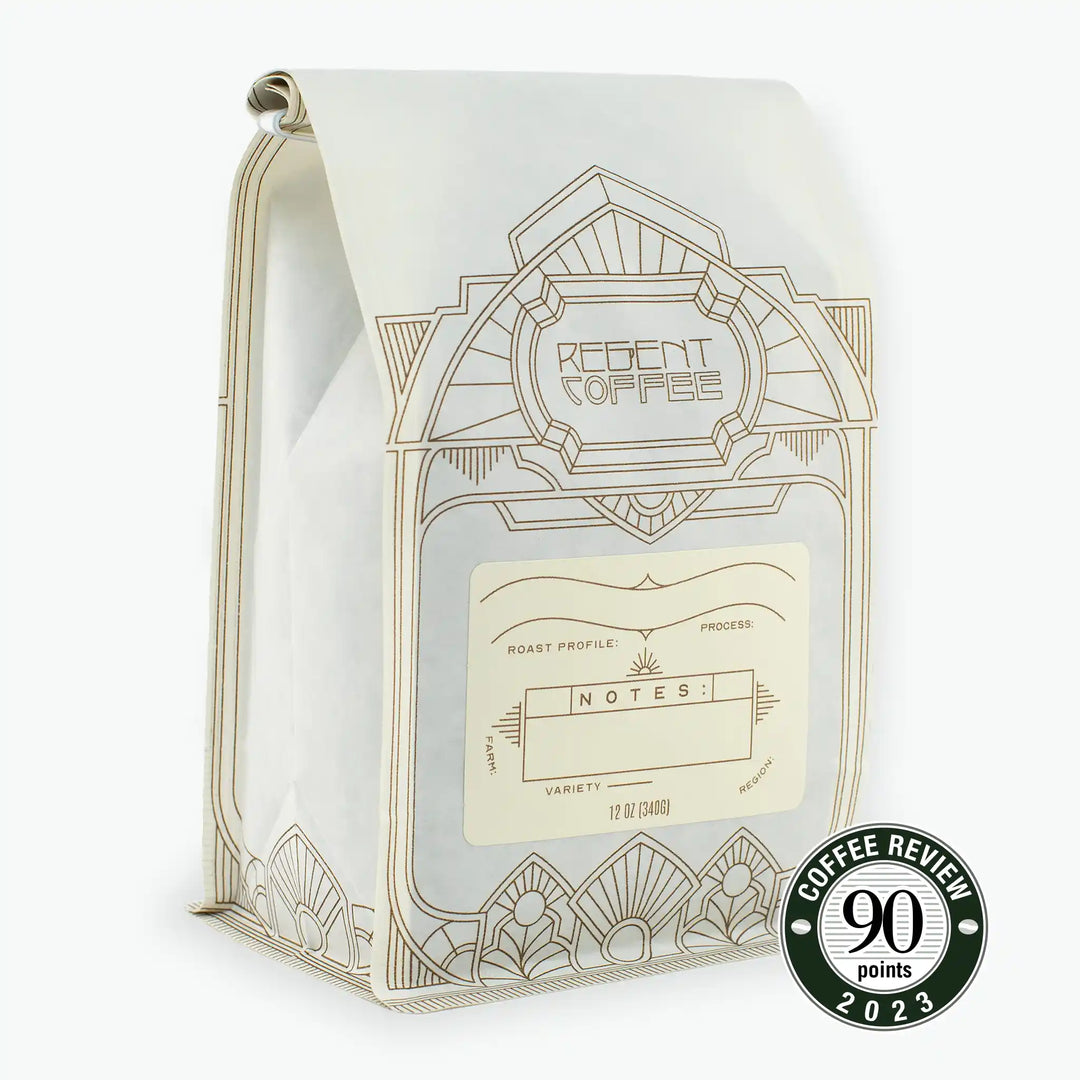 Mexico Chiapas
Washed Processed Coffee (12 oz)

Roast Type: Dark++
Rating: SHG EP

Country: Mexico
Region: Tenejapa, Central Highlands, Chiapas
Varietal: Typica, Bourbon, Caturra
Farm: More than 150 members
Cooperative: Kulaktik
Process: Washed Process
Altitude: 1100-1550M

Notes: Sumiyaki Style, Dark chocolate, notes of fudge, marshmallow, heavy body, low acidity.

Our coffee bags are 100% compostable.
Locally Roasted in Glendale, CA
About the coffee:
Over 150 members of smallholder coffee growers in the Central Highlands of Chiapas each grow, harvest and process their own coffee to be delivered to the cooperative for grading and export. Every producer grows their coffee organically and the cooperative holds USDA Organic certification. Most members are of the indigenous Mayan Tzeltal culture and speak the native Tzeltal language. The Tzeltal word "Kulaktik" means "vine."
Photo: Regent's brokers with Kulaktik's founding member, Pedro Mendez (middle).
Regent Coffee offers free shipping when you purchase two or more bags of our roasted coffee beans. This shipping courtesy does not extend to glassware of any kind. This includes, but is not limited to: Saint Anthony's Plum Bottom: Dual Wall Glass Snifter, The Filibuster Dual Wall Decanter, Tresco Server Handcrafted Coffee Decanter, and Regent's own bourbon barrel aged cold brew that's presented in a beautifully designed glass bottle.

Shipping policy is subject to change at Regent Coffee's sole discretion and at any time.